The Ratcliffe's ~ Family Photo Session
Search More Blogposts with the Bar Below: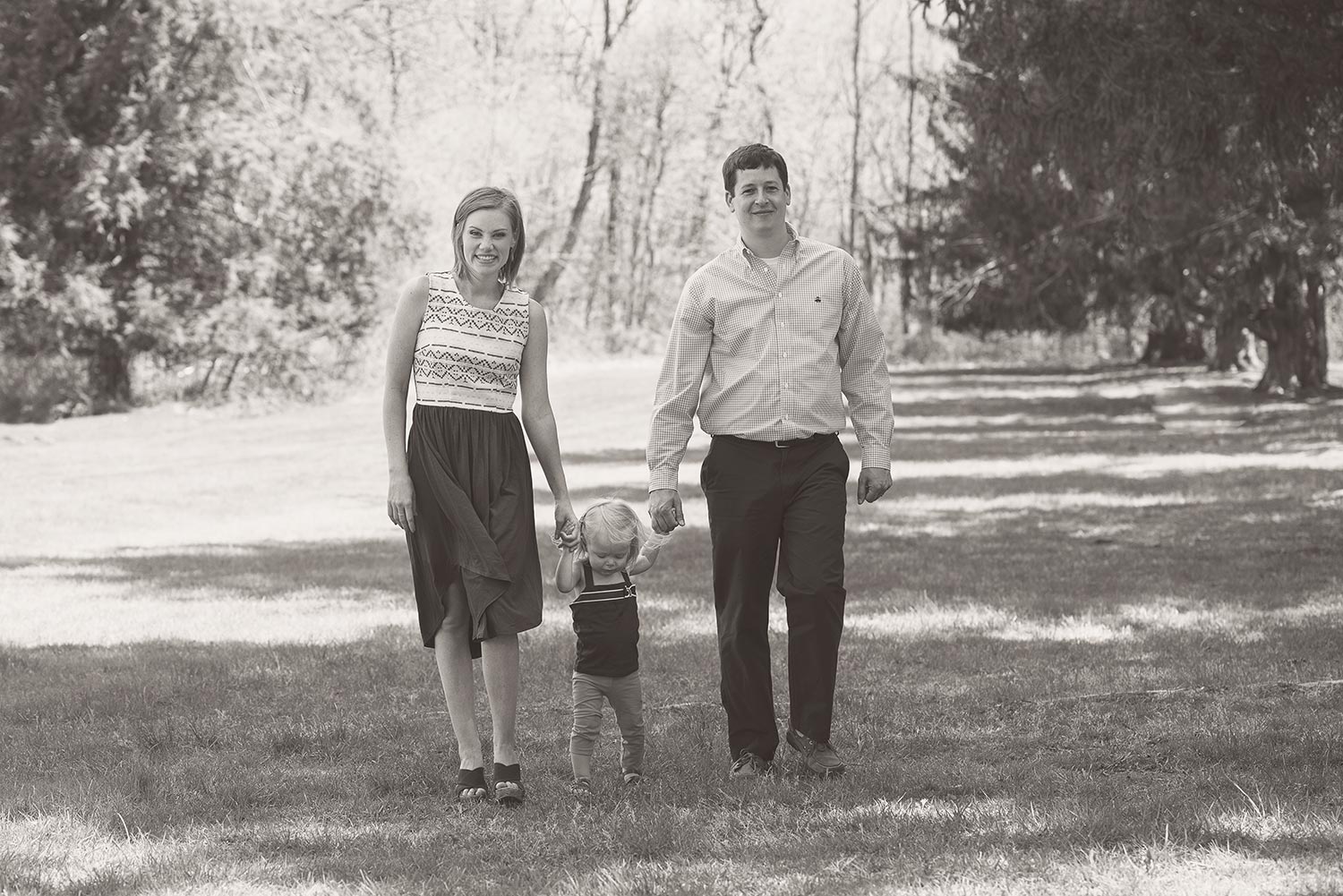 It couldn't have been a more perfect time for a family photo session, just one of those beautiful blue sky kind of days. Kristina and I met Bethany and the rest of her wonderful family at the entrance to the park. After quick introductions we started right off trying to capture some images of the whole gang. Thankfully the park had some more than adequate areas of shade that provided gorgeous lighting conditions.
I had never been to this particular park before, but just a short walk around the area revealed lots of wonderful places for photos. I really admired Bethany and her husband Will. It was easy to see how close this little family was. At many sessions parents want a few pictures of just the two of them, but Bethany and Will didn't give that a second thought. They only wanted pictures of all three of them, the whole family. How sweet is that? The special bond they shared pulled on my heart strings for sure.
The rest of the family was equally as charming. Ben and Tara, who were newly engaged, made a really cute couple and they just so happened to be in town. They live across the pond in London. They were always smiling and laughing together and bonus they even had an idea for a photograph they wanted, the classic jumping in the air shot! (I love it when people share their ideas with me)!
Randy and his wife Tara were so genuine and caring and a pretty amazing couple in their own right. Believe it or not, most of the...lets call them "more experienced" couples we have to remind to get a little closer to each other. My lovely assistant, also known as my wife, likes to say, "Okay pretend like you love each other" which usually draws a laugh or a smile, but these two didn't need that. They looked totally comfortable next to one another and had no problem showing it.
Whether it was the Mother daughter pictures, sister and sister shots, or images of the guys everything went so well. Just a wonderful family, truly a joy to photograph! Little Genevieve even started to warm up to us till the end of the session, so much so that she didn't seem to be ready to leave. She was Picking dandelions for mommy and the rest of the family, as well finding the perfect stones, you know just being a toddler. Precious. We got some lovely candids of her to end the day.
Read More of My Blogposts Below: