Chris & Nadia ∼ Military Engagement Photography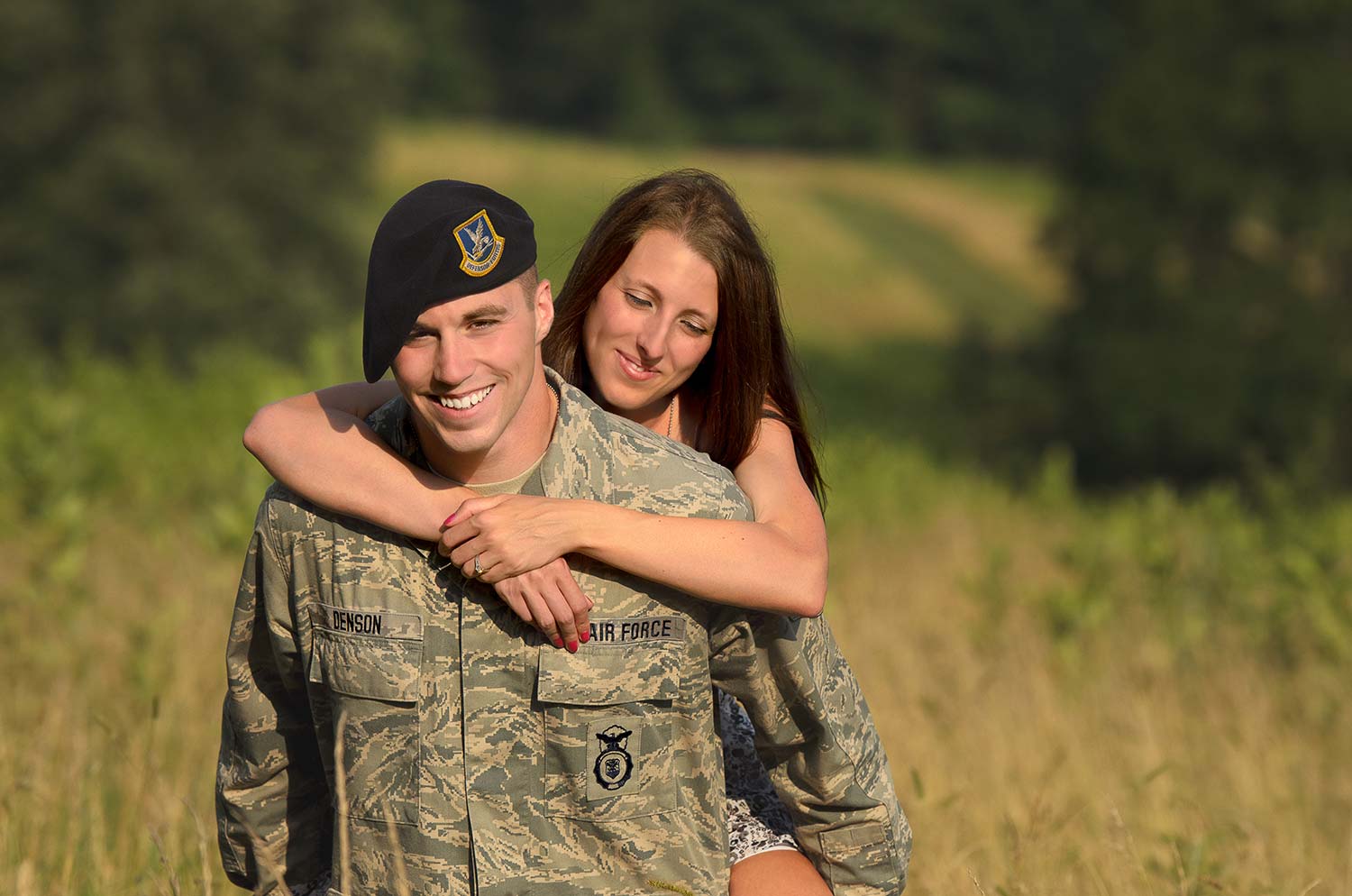 Search More Blog Posts with the Search Bar below:
Chris & Nadia ∼ Valley Forge Engagement Session
This engagement shoot with Christopher and Nadia was a blast. I always enjoy sessions with former or active service members. It is such a pleasure to serve them in even the smallest capacity. I've heard the saying, "It takes a strong man to love a military woman" and I can't speak to the truth of that directly, but I do believe that the statement rings true. Nadia seemed to be the perfect embodiment of that statement. You could tell by the looks of adoration that she gave her future husband Christopher that she is head over heels in love and committed to him. What a blessing to see that. Chris, just like his fiance is committed to their relationship. It is obvious that he is devoted to Nadia and is proud to support her by serving for his country, which he has done for seven years now. Thanks Chris for serving! Check out some of the pictures from their session below. If you'd like to see the full PASS gallery you can visit this link http://bit.ly/16pcKSu Stay tuned for an upcoming blog post on how you can share images to your favorite social networks, order and download prints and much more using PASS galleries.
Read More of My Blogposts Below: